People who follow me on twitter will know that I skived off work today to go up to London for the launch of the skypephone – the new mobile phone launched by skype and 3 today.
I got to see the new phone, hear presentations from top execs for skype and 3, and even have a quick chat with them afterwards.
We got to meet some of the product managers and developers, and were given an interesting demo of the products – walking us through some of the features.
And at the end of it all, I was given two of the phones to take away with me (to borrow for three months).
All this is by way of disclosure, so how much you will trust what else I have to say will depend on how easy you think I am to buy with free coffee and gadgets 🙂
I don't really write reviews. And I figure that info about the skypephone will be covered far more coherently than I can offer by the mobile tech sites and blogs. But as they went to such effort to show and explain this stuff to me, I figure I should make an effort and write something!
So here we go. This is the skypephone. Not the sexiest looking phone in the world, but certainly not ugly.
It feels fairly small and light to me, but then I'm used to the behemoths that are the HTC Advantage and Universal, so my frame of reference is a little skewed.
That said, it is apparently the smallest, lightest 3G handset that 3 do.
It is a regular 3G mobile phone, with the addition of an integrated skype VOIP client for making calls over the internet. It doesn't have wifi, so all skype calls are made over 3's 3G network.
I've gotta admit, I was fairly skeptical about this when I arrived. "Big deal", I thought, "I can get skype on my phone already". But so far, I'm pleasantly surprised… maybe I'm just a sucker for a sales pitch, but I think it's a neat little gadget.
In no particular order… here are the notes I made during the day.
"call anywhere for free"
skype calls (that is, calls from your skypephone to any skype user) are free. 3 won't charge you for the data access for VOIP calls.
The contract is a big part of what they were promoting as unique about the skypephone. And to be fair, it is. Not only is a network operator embracing (rather than trying to block or ban) VOIP, but offering it unlimited (well, subject to a fair use policy, of course) for free. On a handset that is either free (with a contract) or 50 quid (on prepay).
"VOIP for the masses"
The other key point was the usability – skype is integrated into the phone handset. It's not a stand-alone application that you need to install and/or launch. It's always on, in the background. If you're phone is on, you're online, and able to receive skype calls (again, for free).
The skype contacts list is well integrated into the phone, and you can swap details between the phone's address book and your skype contact list really easily.
When you want to call someone, you find the contact in your phone book, and choose whether you want to call using skype or regular mobile. It's just like making a normal phone call. Similarly, skype chat feels a lot like using SMS text messages. There has clearly been a focus on improving the usability of VOIP for non-technical users.
How is it different?
This is how they are distinguishing it from existing mobile VOIP offerings. It seems like they were talking less about this offering ground-breaking new technology, and more about packaging an existing technology in an accessible, more usable way, available at a price point that opens it up to a broader market.
They talked about the difference that they can make bringing the sort of VOIP experience that they believe they brought to the PC (taking it beyond the tech-savvy to the mass-market) to the mobile.
Unsurprisingly, there was a lot of marketing-speak. But a lot of it seemed to be around the idea that instead of people saying "call me on my mobile" or "call my at home", they can now instead just say "call me on skype" – delivering on the promise of the follow-me-anywhere number ideal.
What else can it do?
Not too much. It is competing against entry-level "candy-bar" mobile phones. It isn't a smartphone.
That said, for a freebie mobile, the features aren't bad. It has a 2 megapixel digital camera, a web browser, an mp3 player, and a micro-SD card slot for storing your music and pics on. It has a mini-USB port but I'm not sure if this is for more than charging it yet.
There is also a "launcher" for easy access to web services like Facebook, YouTube, Yahoo and Google search and (perhaps obviously) eBay.
It can also run mobile Java apps, although I haven't tried loading anything on it yet, so I don't know what it's support for this is like.
It has support for Bluetooth, including A2DP support for bluetooth headphones.
How is this different to any other mobile VOIP client?
This was my biggest question, and was one of the first to be raised in the Q&A.
The main answer was as I've mentioned above – that they see existing mobile VOIP clients as too complicated or expensive (that is, smartphone only, which are typically expensive) for "the masses".
The other difference is the integration – by not needing to launch a separate application to be online in skype, it makes it less complicated and fiddly. A separate app, like the Windows Mobile skype client, means you are less likely to log on – I never logged on unless I knew I wanted to make a call. This way, it's always available and ready to receive skype calls.
They seemed particularly pleased with the dedicated skype button. I'm not entirely sure, but I guess it does make the marketing simpler.
"Make a call by pressing the 'skype' button and your call will be free" is an easier message than "if the person has a little green circle next to their name…"
Does it have wifi?
Nope. It doesn't have HSDPA, either.
That would've been nice for the web browser or email. I guess it doesn't really matter for skype, as you're not paying the 3G bill for skype anyway.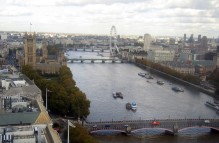 Can you skype-out?
Nope. If you want to phone a "normal", non-skype number, use the phone. The skype feature is for calling skype users.
I guess that was to be expected – they can't make all calls free!
Can you skype-in?
Nope. They were a bit more confusing on this one, but it sounds like skype-in calls will continue to go to your PC if online, or your voicemail otherwise. Not sure why.
What happens if you log on to skype from your computer?
You will be online in both places.
If you use skype chat, one neat thing is that you will see the logs on both skypephone and PC update simultaneously.
How is this different to skype on 3's X-Series phones?
This was Sarah's question!
Their answer was sort of similar to what I've covered above (not a separate application, always running in the background, better integration, etc.), but they added that the X-Series phones "definitely led to [skypephone]". They apparently had a reasonable take-up, but the usability and affordability of them was a limiting factor preventing broader adoption. This is what skypephone is addressing – taking that idea further.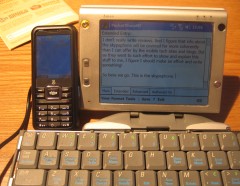 Is the skypephone locked to the 3 network?
This was my question! Given the recent noise surrounding the locking and unlocking of the iPhone with AT&T, I thought it'd be an obvious question, but apparently not 🙂
The execs told me that the phone part of skypephone is not locked – it will work with any SIM. The skype functionality requires a 3 SIM. In other words, you can't just put another network's SIM in the skypephone and pay for the skype data costs with that network.
This seemed annoying at first – although I could understand that as you can get the phone for £50 on prepay without a contract, they don't want people walking away with it to other networks.
But after the presentation, I got to speak to one of the skypephone techies who gave me a much better answer. It's not locked – it just wont work on another network because they've done some stuff to add support for skype to the 3 network.
It turns out that the skypephone doesn't technically have a VOIP client. When you make or receive a skype call – you are not making a data connection. To address issues of call quality, latency, etc. the call between the skypephone handset and the 3 network is a regular phone call. VOIP is used as a transport from there. This makes for an impressive call quality, but does mean there is a reliance on the 3 network.
What happens abroad?
If you take the phone in countries that 3 have roaming agreements with, the same rules apply. You can go on holiday and call home for free using skype. When I consider some of the international roaming bills I've had before, I really like this. Not sure what countries this will apply to, though. Anywhere else, skype won't work and you just use it like a regular phone.
With a skype client running all the time, and maintaining a VOIP connection, does the battery life suck?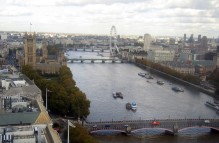 Another question from Sarah 🙂
It's too early for me to know, but it was interesting to ask whether they've done anything to address battery life. They say that the biggest issue is the status updates that the phone has to send periodically to skype to keep you online, and that they've done a lot of tuning to the way the skypephone handles sending these. Apparently, the phone does distinguish between status updates and other 3G data traffic – the status updates are low priority data, and if you're not currently using the Internet on your phone, it only makes a lower power slow connection to send the smallest possible ping to the skype server.
It will be interesting to see what it's like to use.
Anything else I liked?
Mobile presence. All the time. A status message so that other (albeit skypephone) users can see not just your name in their phone's address book, but whether you are available, busy, unavailable, etc. Unfortunately, it's only a status type (e.g. "Available", "Away", etc.) – if you could add a text message to it as well, that would be very cool.
Bringing skype to prepay phones has some added benefits. Prepay phone users typically swap SIMs frequently. Unlike a phone number, your skype account isn't tied to your SIM. You can swap your SIM and take your skype "number" (account) with you, together with your contacts list. This is much nicer approach to portability than having to mess about with PAC codes and transferring mobile phone address books. You could even leave 3 and still take your "number" and contacts with you – it isn't tied to the phone, SIM or the network.
Tags: skype, skypephone, three, voip