I am now the happy owner of an iPad mini. Obviously I couldn't let this happen without a mention. But… the Internet is full of reviews of the iPad mini already and doesn't need another. 🙂
Instead, I'll write about the gadget that the iPad will be replacing. The gadget that has been pretty much everywhere with me since I got it three years ago. This is my chance to say goodbye to the venerable Asus T91MT.
The T91MT is a small Windows 7 computer. It's the size of a netbook, but has an 8″ screen that swivels to switch into a tablet mode. It has a touchscreen with multitouch support and a stylus.
I got it in December 2009, but it feels like I've had it for longer than that. It's fairly beat up by now, so it looks like I've had it longer than that, too. I think the stickers are the only thing holding the case together at this point.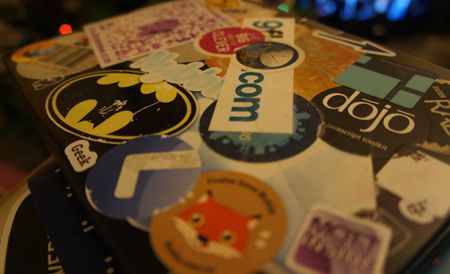 I loved this thing. As much as I am now loving the iPad mini (and believe me, it's sweet), there is a part of me that misses the T91MT.
Why did I love this thing so much?